What's the best full-size, steel string, beginner acoustic guitars at Keyboard Corner and Kc's Rockshop right now?
These are our top picks for beginner acoustic guitars under $300.
1. Yamaha GIGMAKER310 - $199 *SOLD OUT*

Check out the Cort AD810 Pack as an Alternative.

The legendary Yamaha F310 full-size steel-string acoustic is beyond a doubt our biggest selling acoustic guitar.
The reason for this is reliability, durability, and playability. Add to this that they sound fantastic straight out of the box (after our staff has tuned it up for you of course!)
The GIGMAKER310 pack includes the guitar, a carry case, extra strings, picks, strap and electronic tuner and more.
If you need a guitar for yourself or a gift under $200 the GIGMAKER310 is an absolute winner.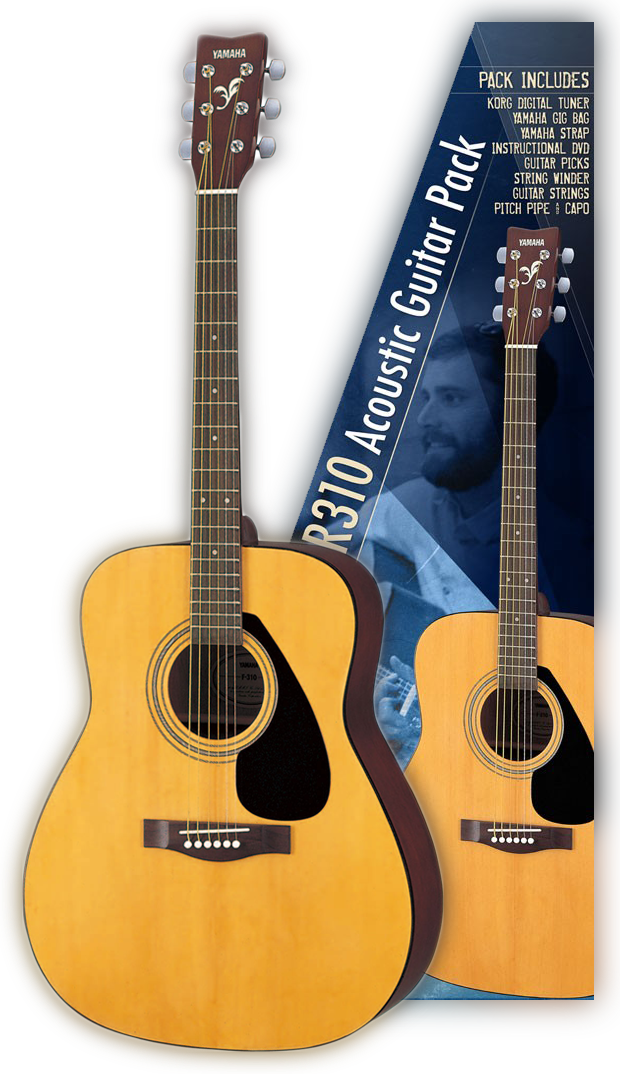 2. Fender CD-60S Pack V2 - $299

What's up with "solid" timbers in acoustic guitars?
Basically, it means that the timber is not laminated. Instead a large piece of timber is cut into very thin boards which are then used as "soundboards"(top) and back and sides of the guitar. The soundboard is the most important for the tone and projection of the guitar.
Solid timbers are harder to work with and more expensive than laminates so generally it is the first upgrade to a beginner's acoustic guitar.
The Fender CD-60S Pack V2 includes the CD-60S Solid top(soundboard) guitar, gigbag, extra strings, picks and a strap.
I also includes the legendary Fender name!

The FG series of acoustic guitars from Yamaha were first launched in 1966 and have appeared on stages and albums from Woodstock to Glastonbury.
The FG800 features a solid spruce top and is available in gloss and matte finishes. It comes with a gigbag and digital tuner.
You really can't go wrong choosing a Yamaha acoustic guitar!
4. CC-60S Concert Pack V2 - $299

Like it's big brother the CC-60S Concert features a solid spruce top and comes with a bag and accessories. Currently available in gloss black, it's slightly smaller body size might be a consideration if you find a full size too much to handle.

Last but not least, the Ashton D20S is a no-frills solid top acoustic for under $200.
Designed in Australia, Ashton represents a great value alternative for someone who wants a well priced solid top but doesn't need any accessories.
Recent Posts
For a long time the Yamaha Gigmaker310 Pack has been our go to for the best beginners acoustic guita …

The last two years have seen Fender graduate the American Standard series to the American Profe …

What's the best full-size, steel string, beginner acoustic guitars at Keyboard Corner and Kc's Rocks …